• black lives matter • black lives matter the diaper • blm • cloth diaper • cloth diapering • where is the black lives matter diaper
I know you've been wondering...So where is the Black Lives Matter Diaper?So I am here with the much-anticipated answer.... Black Lives Matter the Diaper will be back here in November. The diaper has been redesigned and the new design is now in production and will be arriving to SHINE Cloth in October where we will be relaunching the diaper that all SHINES love. The diaper features an ALL NEW black, white, and gold theme and will continue to support causes all over the world. We will be partnering will Black Owned Non Profits to donate the proceeds and also helping high school students...
---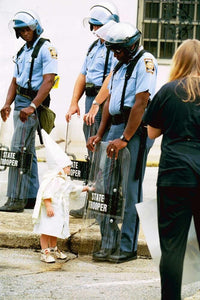 We have all seen the image this past week.  A toddler no more than the age of 2 dressed up in a full Ku Klux Klan robe and hood, standing in front of a police officer. This photo was taken in 1992 and is a prime example of why race matters in today's society. Race matters because racism and hate still exist. Race matters because skin color still determines access to education, determines wages, affects the ability to own property, predetermines the jail population, and is used as a value system that has grown in its intricacy but still is compacted with...
---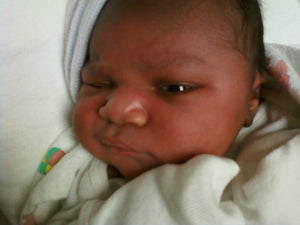 When I was 18  years old, a sophomore in college when I found out that I was pregnant with my son Jaylen.  As any first time expectant mom, I was nervous, excited, and turned to google for everything. The one thing I hadn't worried about was breastfeeding. In my mind, I was just going to breastfeed and didn't expect the journey I faced in breastfeeding my son. 9 long months passed by and I was greeted by the sweetest little boy I had ever laid eyes on, Jaylen Jesse Taylor.  Jaylen was 10 lbs, 4.9 ounces of sweetness and I quickly fell...
---
• cloth diaper • cloth diaper 101 • cloth diaper cover • cloth diapering • diaper cover • shine cloth
Sunshines !We are 11 days away from our in-stock store launch and with all the excitement I knew it would essential to get back to basics. What is a SHINE Cover? Confused? Don't worry I got you. :)    A SHINE Cover is a waterproof or resistant covering that goes over the absorbent core of a diaper. It has a pul flap in the front to protect against leaks and hold inserts in place. It also features a snap in socket for snap in inserts on the inside. - Covers can be used with prefolds, flat diapers, disposable inserts, over fitted diapers, disposable diapers...
---
No noooo... I'm not quoting YG. lol (Even though I am a bit of a fan) I am here to talk to you about how to build your cloth diapering stash on a budget! Here are 3 ways to add to your stash for the low. (P.S. keep reading to see a cool pictorial that will be sure to save you some cash)1. Borrow, rent, or buy used cloth diapers.-Have a close friend that used cloth? Ask to borrow their cloth diaper stash to cloth diaper your little! Cloth diapers are a great resource because they can be used on multiple...